Among Erica's most popular kits were a group that included well-known aphorisms alongside images of various animals. Erica's animal portrayals were recognizable and benign, neither threatening nor moralizing, yet appeared in the 1960s and 1970s just as many activists in the United States sought to limit human creation of toxic substances, plastic garbage, and other materials that posed threats to the environment, an influential movement that continues to occupy debate today. 
The quotation on this panel from Shakespeare's Troilus and Cressida—"One touch of nature makes the whole world kin"—unifies the array of impossibly scaled animals in a whimsical tree. In the original play, the quote has a negative connotation as Ulysses gives Achilles an unflattering lecture on human nature. 
Gift of the Family of Erica Wilson 2015.0047.022 
First published in 1902, Beatrix Potter's Tales of Peter Rabbit has been popular with children for many generations, as were Erica's embroidered versions. She placed her own text—"Love is a shared umbrella"—beneath this adaptation. 
Gift of the Family of Erica Wilson 2015.0047.020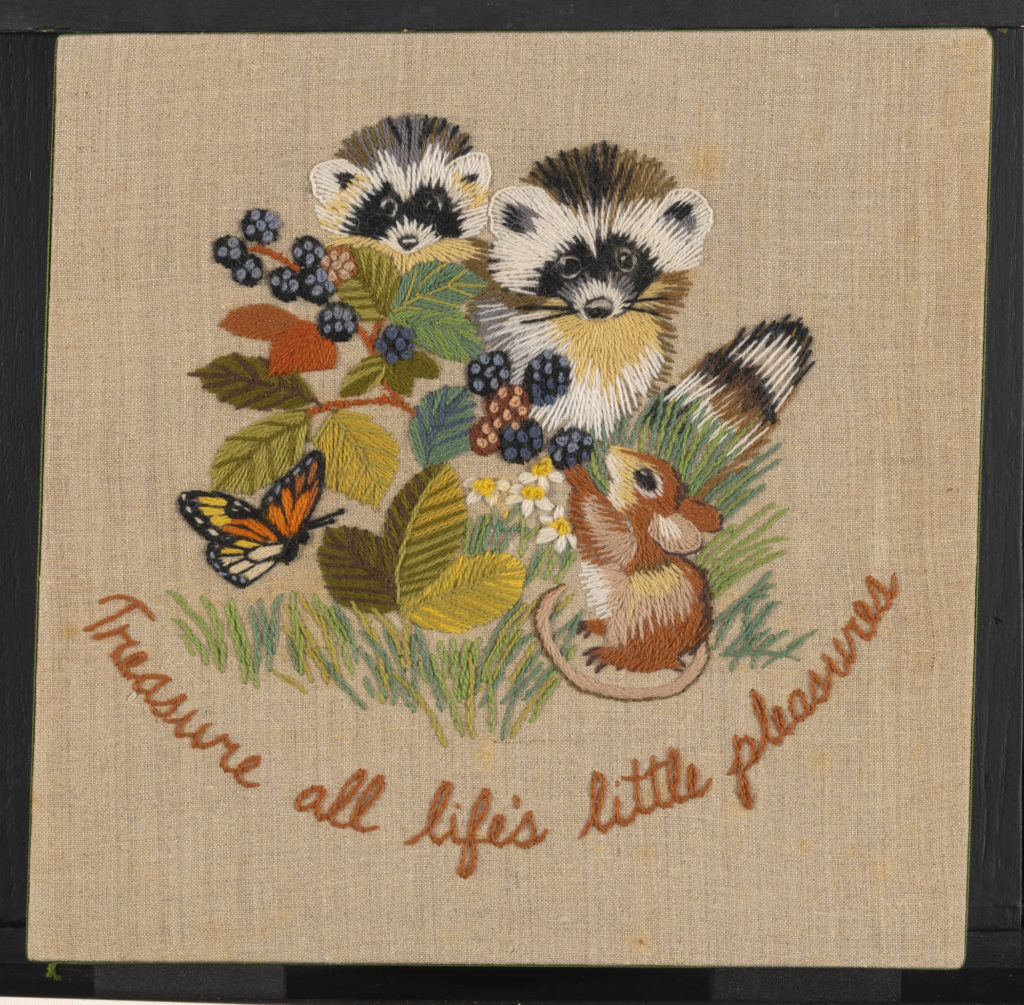 Although owls were her favorites, Erica designed many kits depicting animals with humanized expressions in unlikely but appealing forest or pastoral groupings. In this case two raccoons, a squirrel, and a butterfly—"Treasure all life's little pleasures." Unlike the animal characters created by Beatrix Potter, however, Erica's compositions did not show animals doing uniquely human things. 
Gift of the Family of Erica Wilson 2015.0047.025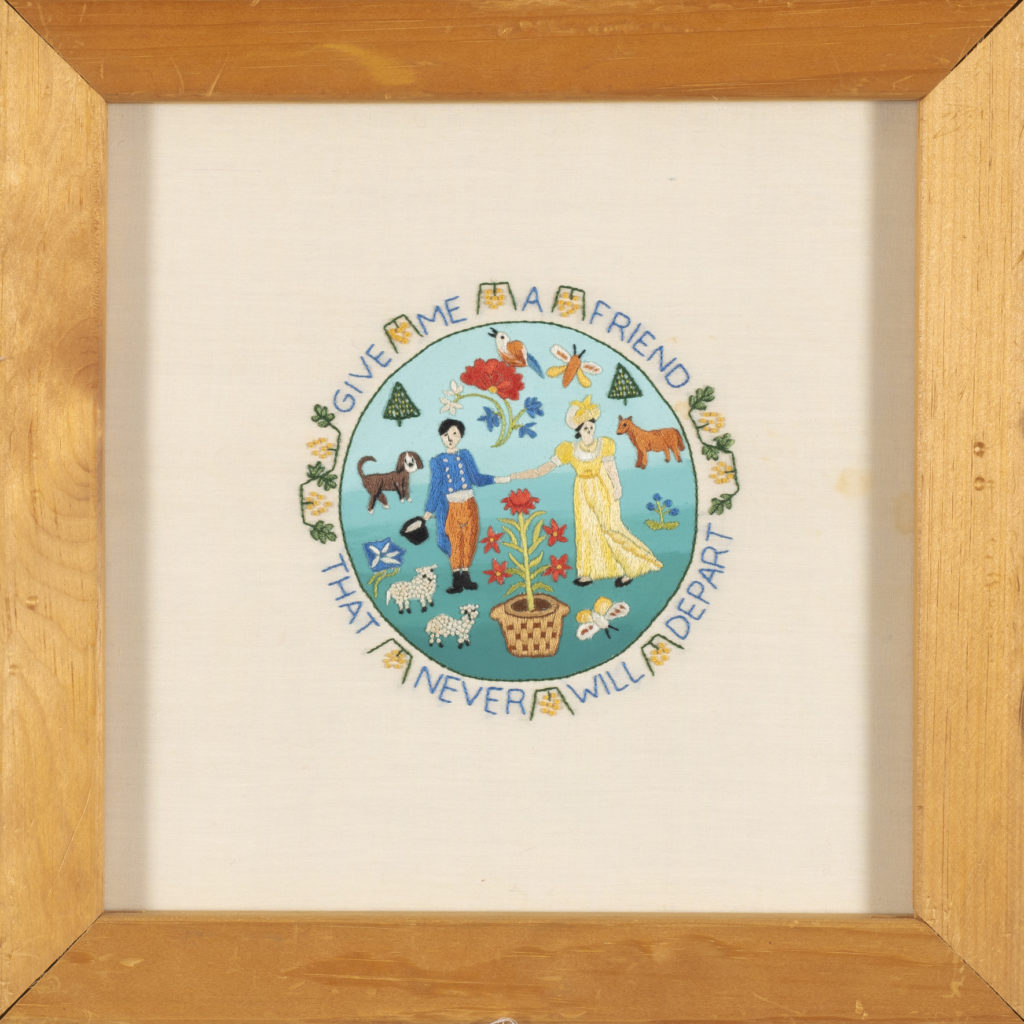 Erica's designs pairing aphorisms with pastoral or forest scenes were among her most popular. Erica was commissioned to design a set of miniature plates by the Franklin Mint in 1984. Shown here are the drawn design, the embroidered image, and one of the collectible plates with the effect of stitches declaring, "Give me a friend that will never depart." 
Gift of the Family of Erica Wilson 2015.0047.078.001 A, .002, and .003